Princeton's Premier Pet Sitting Service
Welcome to the A-Door-A-Pet family. A-Door-A-Pet is a professional, veterinarian recommended in-home NJ pet sitting and dog walking company with the goal of providing our clients with a customized, friendly and professional service along with reasonable rates. We have been providing exceptional pet care for dogs, cats, fish, birds, reptiles and other family pets in Princeton, NJ and the surrounding areas of Mercer, Middlesex and Somerset counties since 1990. Our new house sitting/home care service for people without pets is also available for these areas. 
As one of our customers, you can finally experience the delight of guilt-free vacations and worry-free workdays. We offer pet sitting, dog walking, pet care, cat sitting and cat care for pets that require medication. We also offer care for other types of pets you may have. Pet owners understand that there is no better feeling than peace of mind when it comes to leaving your beloved pet at home. Our in-home pet sitting service maintains a stable, secure environment and normal routine for your pet.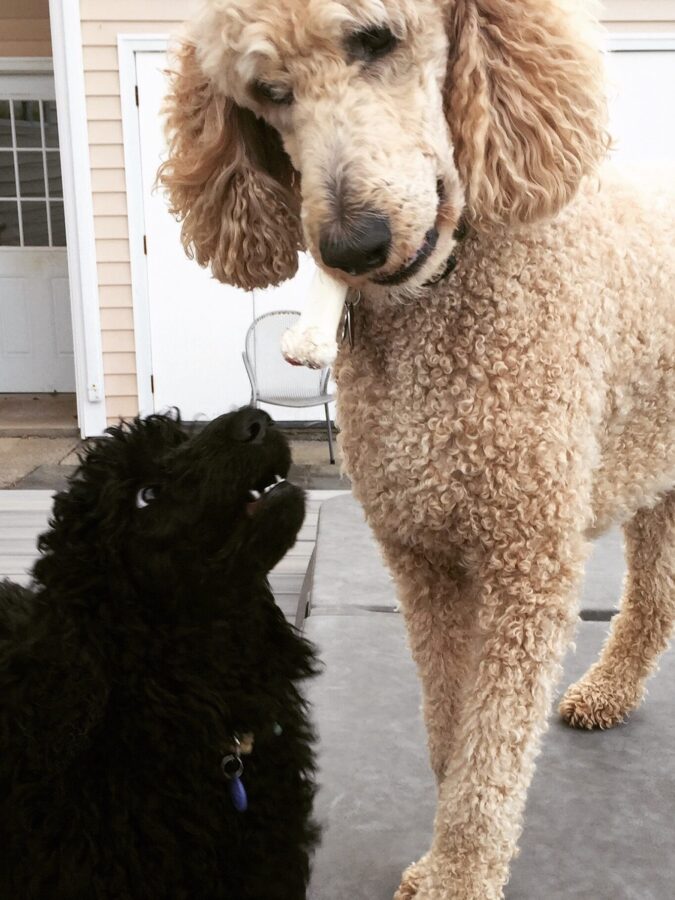 Meet the Owner of A-Door-A-Pet
Cindy Valush Sikora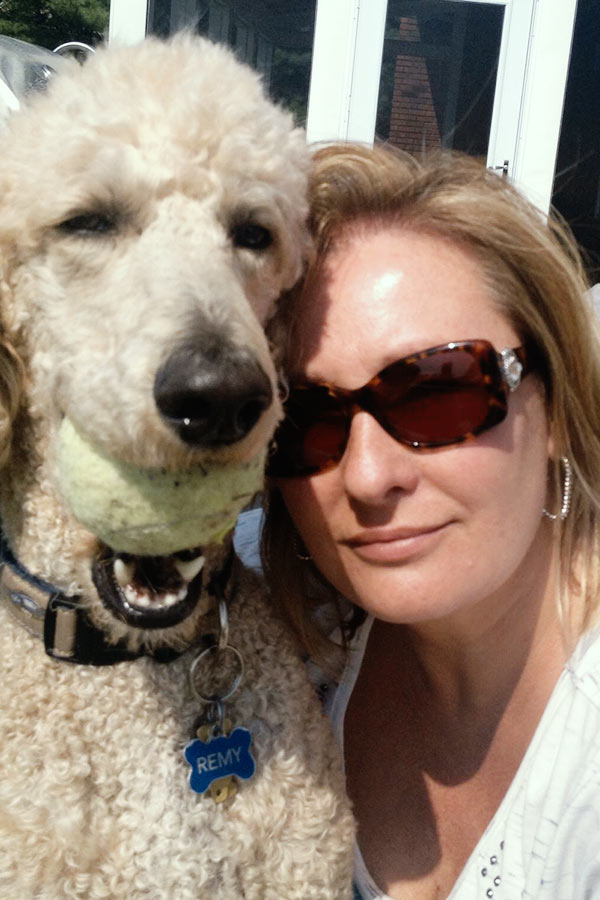 Hello, my name is Cindy Valush Sikora. As the owner of A-Door-A-Pet, I have been given many opportunities to connect with the most amazing families and their pets in central New Jersey through pet sitting. I love spending my days caring for cats, fish, birds and more, and also being outdoors every day walking dogs around town.
I was born and raised in New Jersey and have been a lifelong animal lover and pet owner. As a child I gravitated towards people with dogs. Eventually I would begin walking these dogs after school and on weekends. I even became best friends with a cat named Fred. When my family moved in 1978, I was devastated to leave all of those wonderful pets behind. Within weeks, my brother and I found a 4-week old puppy in the woods and "Lucky" had his new home.
I moved out to Mercer County in 1990 and started a career in the medical field. Taking a detour was not what I had intended, but after my Rottweiler Charlie became sick I was introduced to the pet-sitting world. Charlie passed away, but life had been changed by the great people that helped me through this hard time. After that, my life literally went "to the dogs."
Now I strive to offer the same high quality and caring pet-sitting services. The unconditional love these pets bring to me is completely fulfilling. Best job ever!
Call me today with any questions you may have about how A-Door-A-Pet can care for your pet (609) 799-3111.